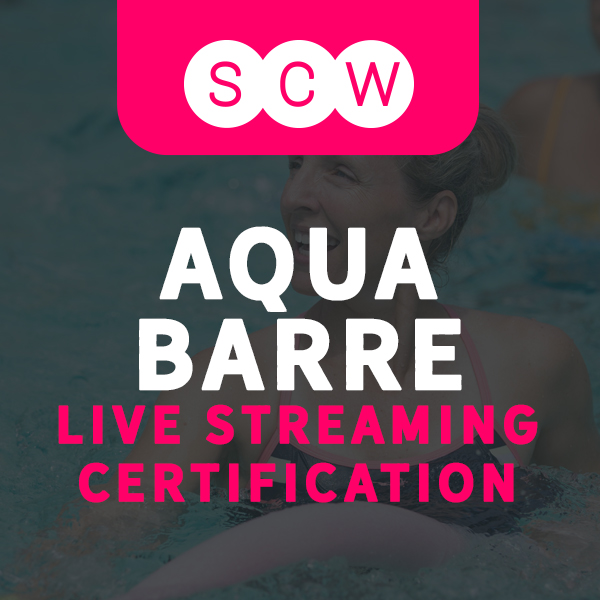 CERTIFICATION: AQUA BARRE
Dive into the hottest up-and-coming trend! Bring the extremely popular Barre format to the pool with this brand-new certification, which uses a noodle as a ballet barre for stability. Learn how ballet-inspired movements and gentle resistance can strengthen arms, legs, and especially core. Experience isometric movements that will tone every muscle in the body. Explore long lever movements to lengthen, strengthen, and improve your range of motion. Leave with innovative programming that will allow you to creatively plan multiple Aqua Barre workouts appropriate for all levels of fitness. Discover the aqua excitement a Barre-A-Cuda Class can bring and be among the first to offer this fun and inspiring water workout!  Price includes training manual and testing fee ($59 value). Manuals will be emailed from SCW Fitness Education. No club or instructor licensing fees.
CECS: SCW (6.0), ACE (0.7), ACSM (6.0), AEA (6.0), AFAA (6.0), NASM (0.6).