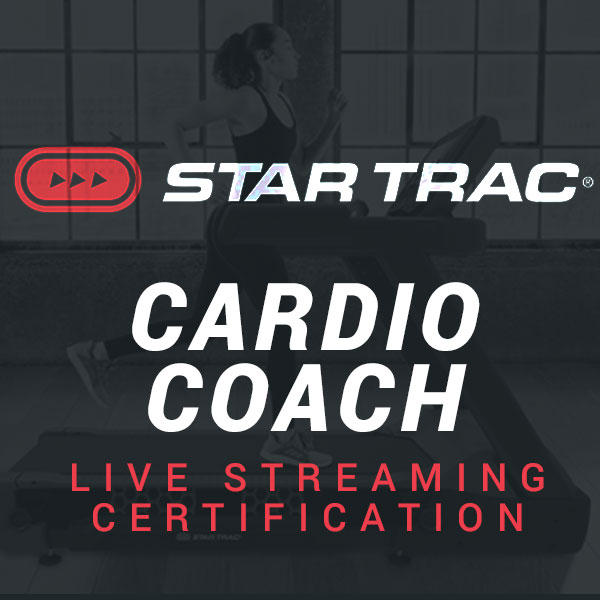 CERTIFICATION: CARDIO COACH BY STAR TRAC®
The cardio equipment in any fitness facility can be used for training in various ways. For steady state, interval and variable modality training; all with specific benefits and outcomes. The NEW Cardio Coach Certification Course by Star Trac will teach coaches how to choose the right cardio modality for their clients, addressing individual client goals, abilities, and preferences.
Educated staff who know how to assess client needs, wants and abilities can help their clients achieve tangible results. This workshop will teach participants how to perform a basic client movement assessment directly related to cardio modalities. It will also cover the benefits of cardiovascular training on the various modalities of cardio equipment and how to instruct proper biomechanics and design exercise programs for a variety of specific fitness goals.
CECS: SCW (4.0), ACSM (4.0), NFPT (0.8).