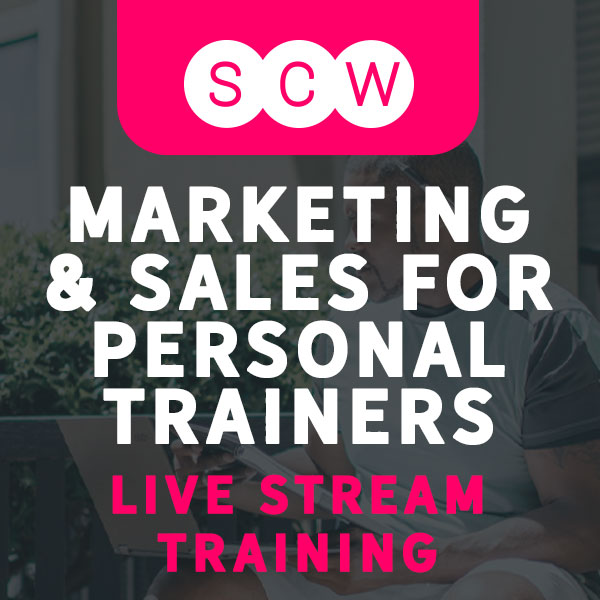 CERTIFICATION: MARKETING & SALES FOR PERSONAL TRAINERS
If you are a Fitness Professional that needs assistance revving up your career, this is the course for you! Explore goal setting, achieving a championship mindset and taking action. Learn strategies for successful career choices, creative marketing techniques and finding your perfect client. Discover how to launch your own group ex program, promote your personal training business, or climb the fitness business ladder. Create your mission statement, harness the power of social media and set an achievable goal to target your talents and increase your value. This course is created to provide tools and techniques to engage existing clients and attract new customers by providing solutions.
  Course includes: training manual and testing fee ($59 value). Manuals will be emailed from SCW Fitness Education.
CECS: SCW (7.0), AFAA (7.0), ACE (0.6), NASM (0.7), AEA (4.0), ACSM (7.0), NFPT (1.4)