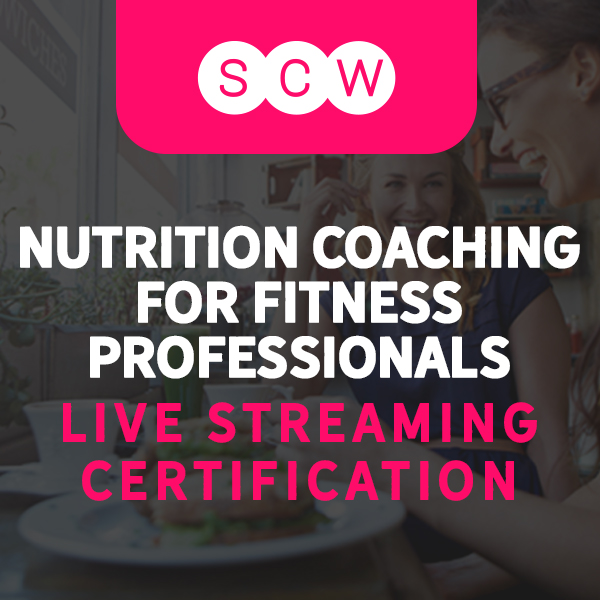 CERTIFICATION: NUTRITION COACHING FOR FITNESS PROS
n this brand-new and highly requested SCW Certification, learn practical and safe techniques, plans and programs to provide sound nutritional coaching to guide your clients to reach their goals. Review your scope of practice and examine what can and should be discussed with clients to forge a strong, practical and healthy Client-Coach relationship. Review the foundations of nutrition and metabolism, and educate your clients about the principles of quality nutrition programs through Resting Metabolic Rate (RMR) and weight loss calculations. Examine the three most controversial food label concepts. Analyze organic, genetically modified organisms (GMOs) and food additives in a comprehensive, yet usable fashion. Meal templates are included in addition to various behavior modification models and tools to improve dietary choices. Leave this certification confident and competent to coach your clients to long-term habitual success.
  Course includes: training manual and testing fee ($59 value). Manuals will be emailed from SCW Fitness Education.
CECS: SCW (7.0), AFAA (7.0), ACE (0.7), AEA (7.0), NASM (0.7), ACSM (7.0), NFPT (1.4)